---
You never miss some things until they're gone. It wasn't until I sat down to finally pen this 2017 Surface Pen review that I realized how essential to my workflow Microsoft digital pen truly was.
Despite being titled a 2017 Surface Pen review this piece has been in the works for years. I've had or used a Surface Pen for around a half decade, and I haven't been very far from one in all that time. This latest stylus  is the ultimate Surface Pen, the latest attempt Microsoft has made at making us all digital note takers and artists.
Let's not be coy, I absolutely love the Surface Pen.
Surface Pen review – Lifelike
Lifelike
A device is just a device to some people. I'm not one of them, and that all started with the first Surface Pen. Combined with OneNote MX, the first Surface Pen was a revelation for me. I've taken nothing but digital notes since using that first model. I don't have a single notepad or filing cabinet in my house.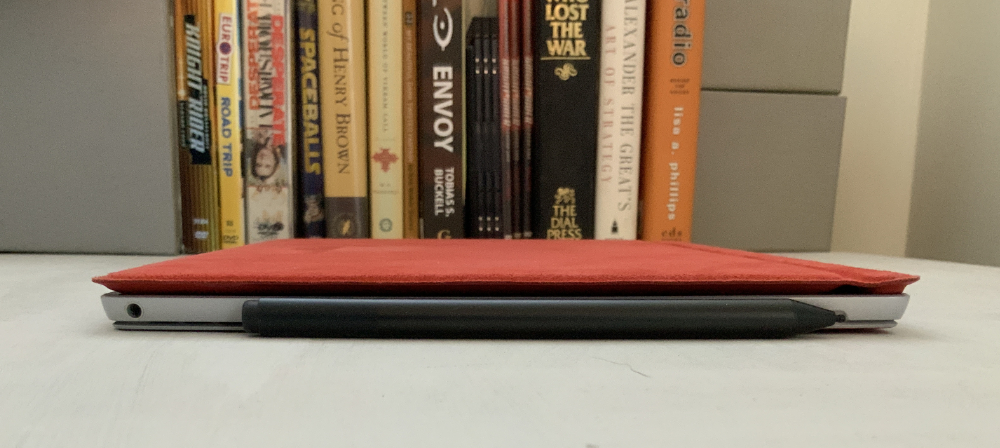 The 2017 Surface Pen, which is what I'm forced to call it because Microsoft's marketing team doesn't seem nearly as ease-of-use focused as its engineering team, is the ultimate Surface Pen. It has almost all the useful updates that Surface Pens have picked up over the years.
It's made of metal and comes in five different colors. There's a button on the barrel to let you select text in OneNote or right-click on things like you would with a mouse. A colored rubber eraser cap on the top still lets you quickly erase what you've drawn or written without tapping through menus. This button also lets you quickly launch OneNote or any app you tell it to from the settings. The 2017 Surface Pen's tips are interchangeable, so you get to choose the hardness and thickness that's just right for whatever you're working on.
Surface Pen review – Writing Everything Down
Writing Everything Down
What's different about this Surface Pen is its pressure sensitivity and tilting support. Microsoft says its capable of measuring 4,092 different levels of pressure as you write or draw. The 2017 Surface Pen also detects 1,024 levels of tilting, so it knows what angle you're holding it and will adjust your writings and drawings accordingly.
That sensitivity shows. You actually see the difference in line thickness as you press down or change angles. The lighter your stroke, the thinner that stroke appears on your screen.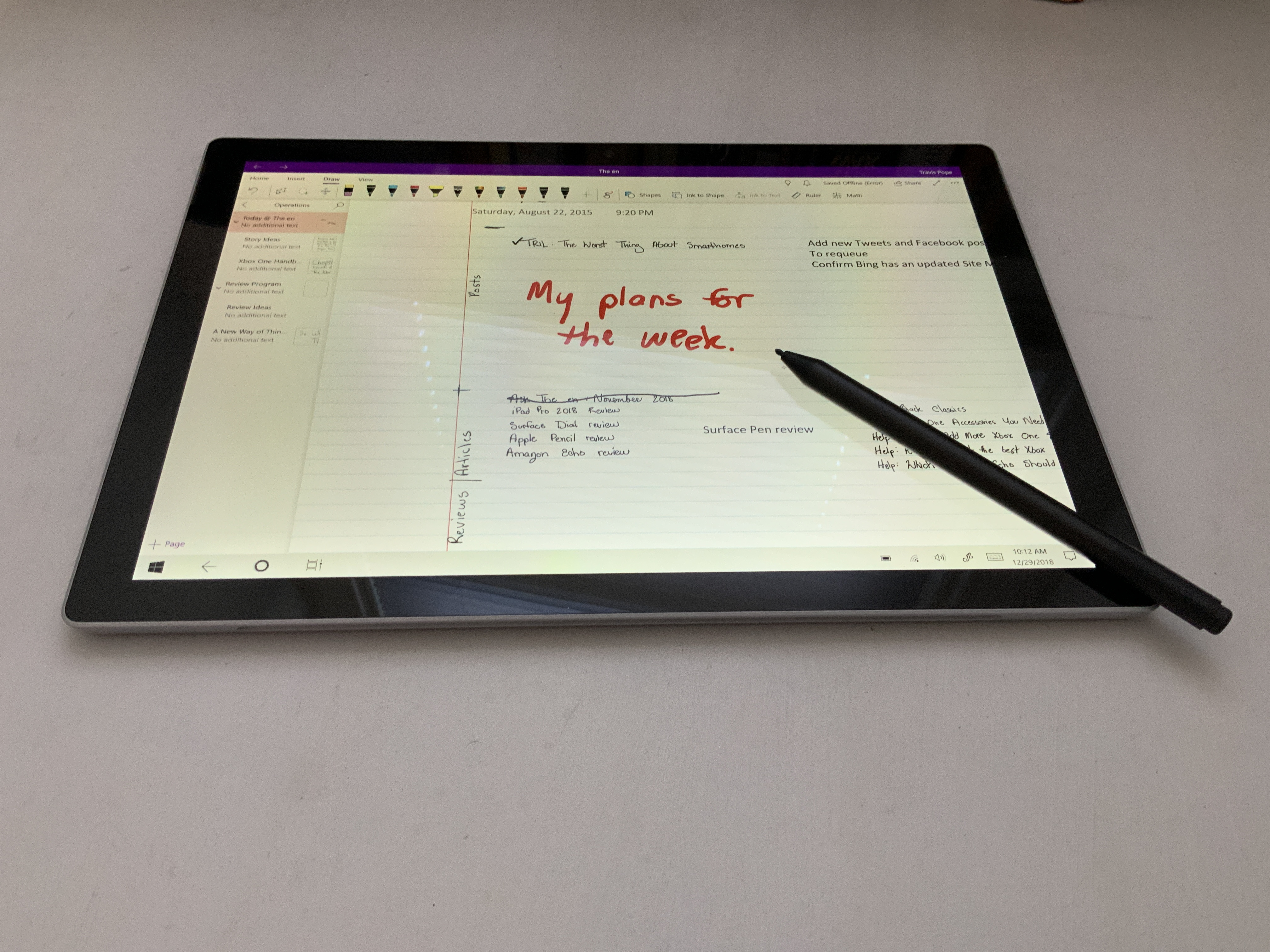 You can adjust the pressure sensitivity and gauge the tilt detection inside the Settings app in Windows 10. That's the same area that lets you decide what happens when you press, double press or hold down the pen's eraser button.
This new added layer of sensitivity and the Surface Pen's metal body allow it to perfectly replicate the joy of writing with a really expensive pen. That the Surface Pen makes it easier to dive into your favorite app or erase what you've written with that button on the top make a certified great writing experience that much more better than anything else available.
All that is not to say that the 2017 Surface Pen doesn't take some odd steps back. There's no clip anymore, so you'll need to place it in your pocket to avoid losing it. Of course, you could also magnetically clip it to the side of your Surface Studio, Surface Pro or Surface Book. I wouldn't though, because at $99.99, the Surface Pen is not the most affordable stylus you'll find around. It's around $75 on Amazon, but that's still a lot of cash.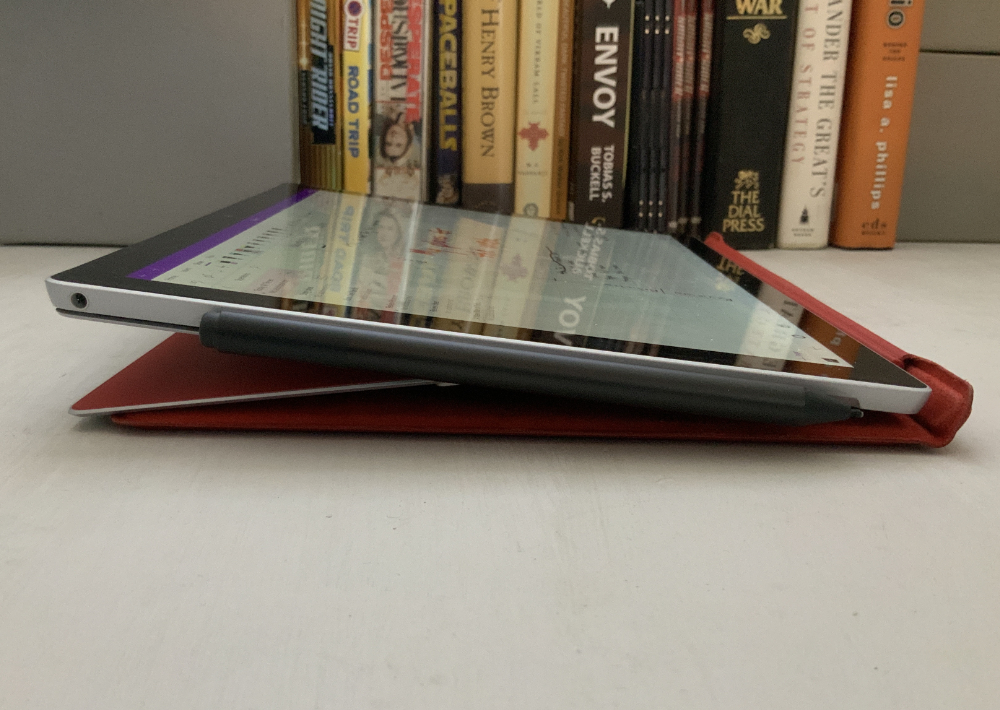 Also, those tips that let you change how writing feels as the Surface Pen glides along your device's screen? Microsoft stopped including them in the box. Instead, the company wants to sell you a set for $10.99 and pretend you won't be any the wiser. Bump that.
Finally, sometimes, the Surface Pen exhibits some strange, strange behavior when Microsoft bungles the firmware updates that power it. I've personally had the Surface Pen jump around as I tried to take notes after a particularly bad firmware update. Microsoft quickly issued a fix, but the accessory was absolutely frustrating to use in the days before that fix arrived.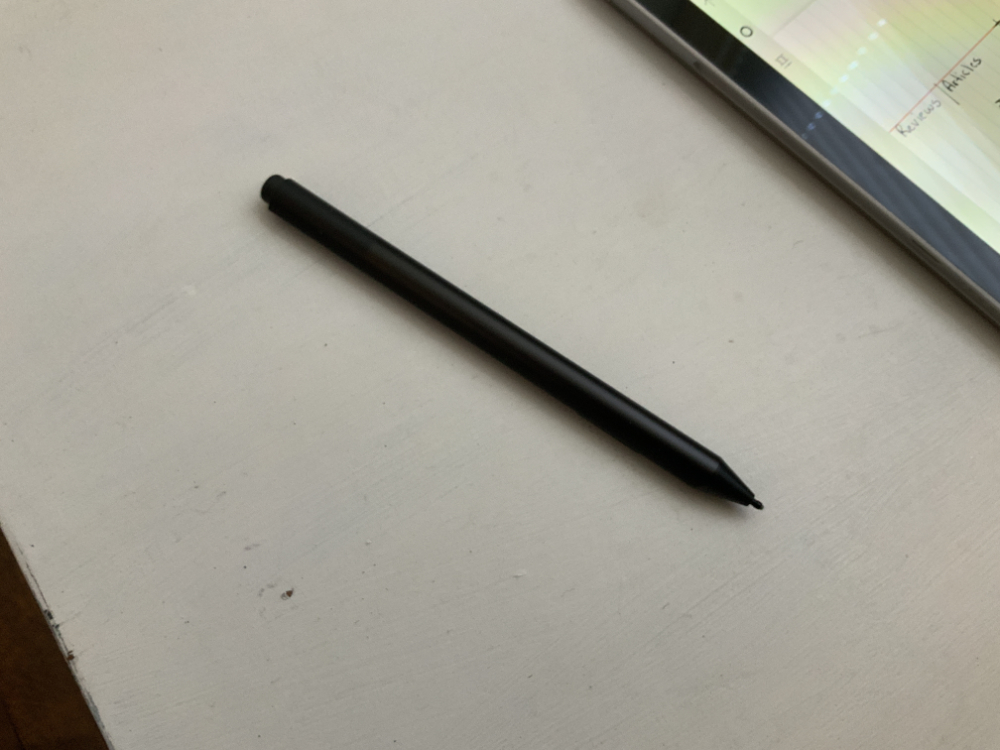 Some have also argued that Surface Pen should have some kind of built-in charging like the latest iPad Pro and Apple Pencil. I disagree. The Surface Pen so slowly sips battery power that you could go years without replacing the AAAA batteries inside it. Second, Apple is able to get away with wireless charging because the barrel of the Apple Pencil is made of plastic. If I have to choose between solving a problem that is not really a problem and giving up the Surface Pen's high-end writing instrument feel, I'll choose that smooth, substantial-feeling metal body of the Surface Pen every time.
Surface Pen review – The Verdict
The Verdict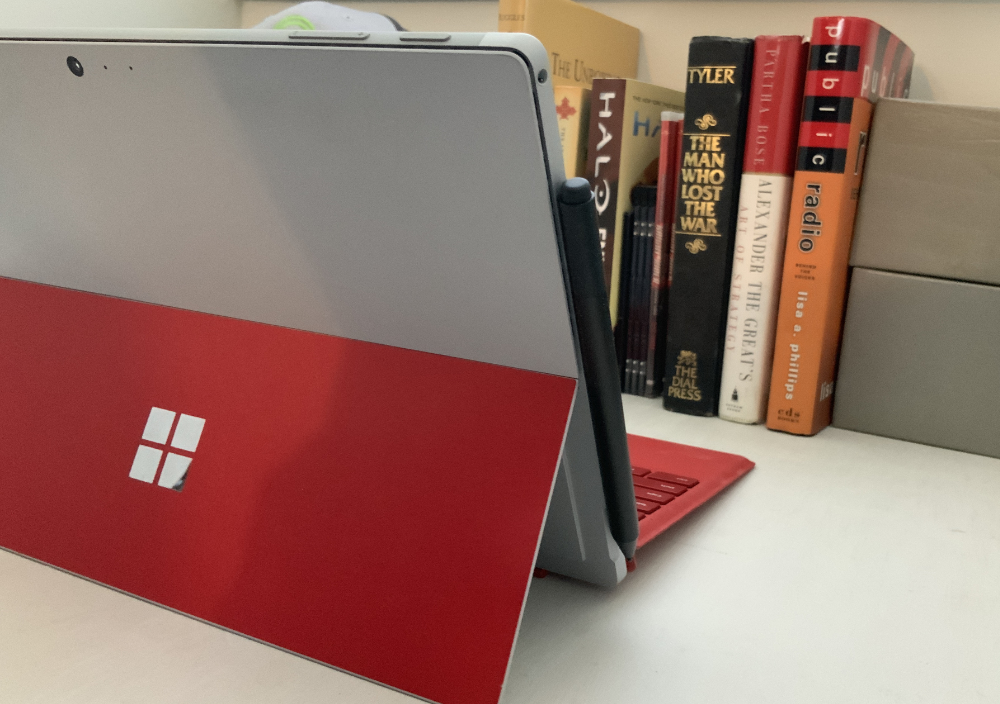 This Surface Pen review was easy to write. If you have a Surface Pro, Surface Studio or a Surface Book, you need this stylus. It, OneNote, and your device's tablet mode will change the way you draw, correct other people's work, take notes and navigate Windows. I guarantee it.
Yeah, the Surface Pen costs $99.99, but it is worth the price. If I could use this pen on the new iPad Pro I recently switched to, I absolutely would.
---
| Surface Pen review