---
Did I think I'd be writing a CBS All Access review in 2018 and declaring it one of the services I can't live without? No, I didn't. CBS chief Les Moonves is somewhere chuckling as he looks over subscriber numbers and quietly muttering to himself, "Got 'em."
I subscribed to CBS All Access on Xbox One to watch Star Trek Discovery. Months later, I wouldn't dream of canceling the service. Let me explain why that is.
CBS All Access Review: How it Works
How All Access Works
CBS All Access is a video streaming service just like Netflix or Amazon Prime. Pay $5.99 and you can watch entire seasons of the shows that aired on the network's broadcast channel or were produced by CBS Television. The Brady Bunch, 90210, Twilight Zone, Nash Bridges, Cheers, Frasier, The Good Wife, MacGyver and I Love Lucy all sit in its library ready for you to watch. To quote the network's terrible promos, "It's all here."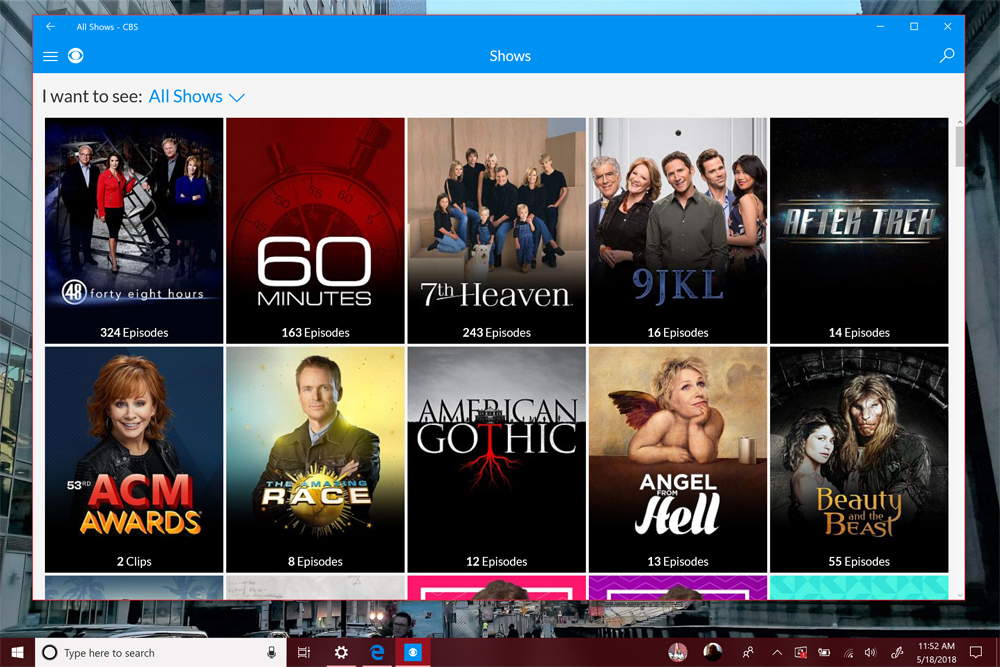 And CBS All Access is also a little like your cable box's on-demand feature or your DVR. It has entire seasons of shows currently airing on CBS. You can watch new episodes of these shows the day after they air. So, if you missed out on NCIS, The Price is Right, Madam Secretary, The Late Show and The Big Bang Theory, All Access is an easy way to catch up.
You know how having a Netflix subscription is a requirement to watch House of Cards? CBS All Access has its own slate of shows you can't watch anywhere else. These originals include Star Trek Discovery, The Good Fight and the upcoming return of The Twilight Zone that's being developed by Get Out's Jordan Peele.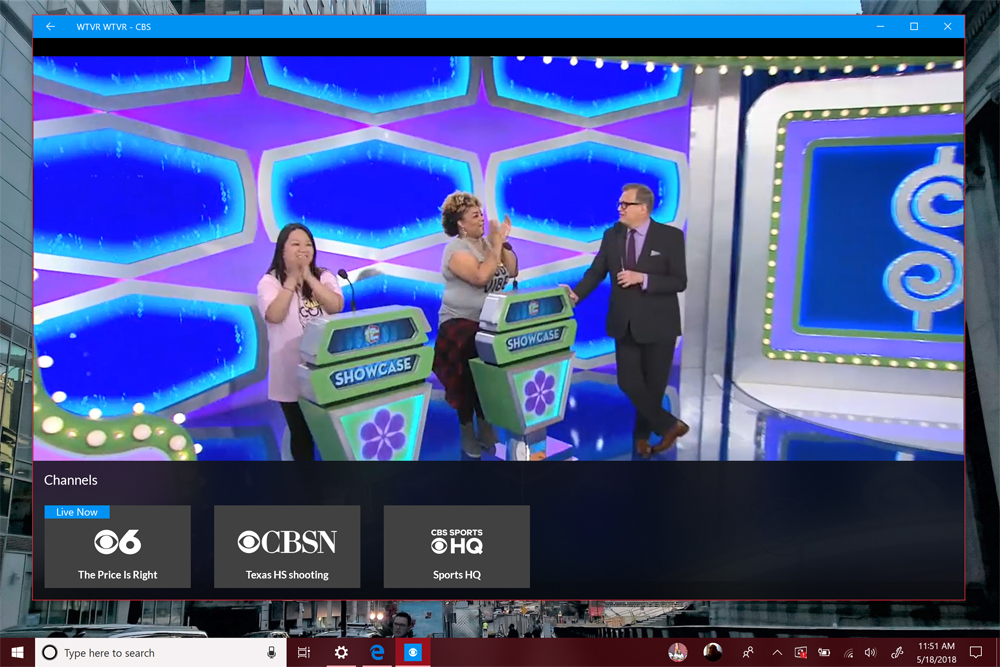 And finally, CBS All Access is a bit like having a TV in your pocket or a tuner attached to your video game console. Depending on where you live, you can watch your local CBS station live.
CBS All Access Review: The Service & Exclusives
It's Not All About the Exclusives
That CBS All Access has so many ways for you to watch is what's most important and why I still have it. I simply can't bring myself to cancel it.
Ever the cheapskate, I wait until a streaming service has a ton of different shows for me to watch before I subscribe. By the end of the month, I've watched the exclusives I wanted to and I cancel the service.
I thought I was done with All Access after Discovery ended. Then I fell into reruns of The Good Wife. By the time I'd finished that, The Good Fight's second season had started. I plan on binging Fraiser when it is over. TV reception in my house is terrible, which is why I turn to All Access to watch my local news. There's always something for you to watch with this service, even if it doesn't seem like it is at first glance.
New episodes of CBS All Access Originals debut once a week. This keeps you coming back, builds tension for the new episode and lets the network hide one of the service's glaring flaws: a lack of original programming.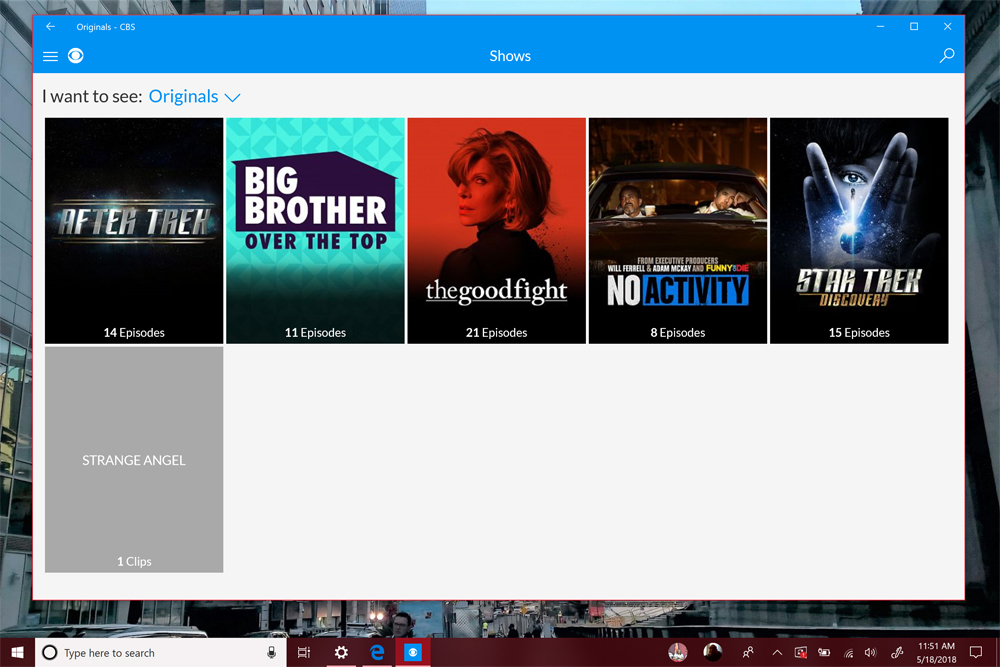 Though the service's library is large, only Big Brother, Star Trek Discovery, The Good Fight and No Activity are originals you can't watch anywhere else. Worse, the company includes movies in its pitch to get you to sign up, but there are only five or six of them in its catalog. So, while there's always something to watch, I wouldn't subscribe just for the exclusives.
I wouldn't subscribe just for the exclusives.
That brings us to the most frustrating thing about CBS All Access: The apps.
CBS All Access has apps for iPhone, iPad, Android, Windows, Xbox One and Fire TV. Generally, they work well. They're easy to navigate, and your video starts seconds after you tap the play button. Favorite a show and it's always available at the top of your screen. Two people can stream from the same CBS All Access account at the same time.
A few of the apps have platform-specific features. For example, the Windows app lets you pin the shows you love to Start and go directly to them. Now that iOS, Android, and Windows have a picture-in-picture mode, I hope the CBS All Access apps get that feature too. It'd be nice to have my local news on a small part of my screen while I'm browsing the web or writing on the rest of it.
So, what's the problem? Not a single CBS All Access app has high-definition streaming. It's all 720p. To put that in context, you could watch the CBS broadcast channel on TV and get better video quality. I have a Samsung Galaxy S8+ and a television that's four times as detailed as an HD television. I notice the drop in video quality.
720p streaming in 2018.
Also, the app doesn't let you create profiles for your entire family. That's despite letting two people stream with the same account at the same time. If you and someone else are watching a show at a different pace, get ready to backtrack or accidentally leap ahead. It's a strange, strange omission that someone really should have caught.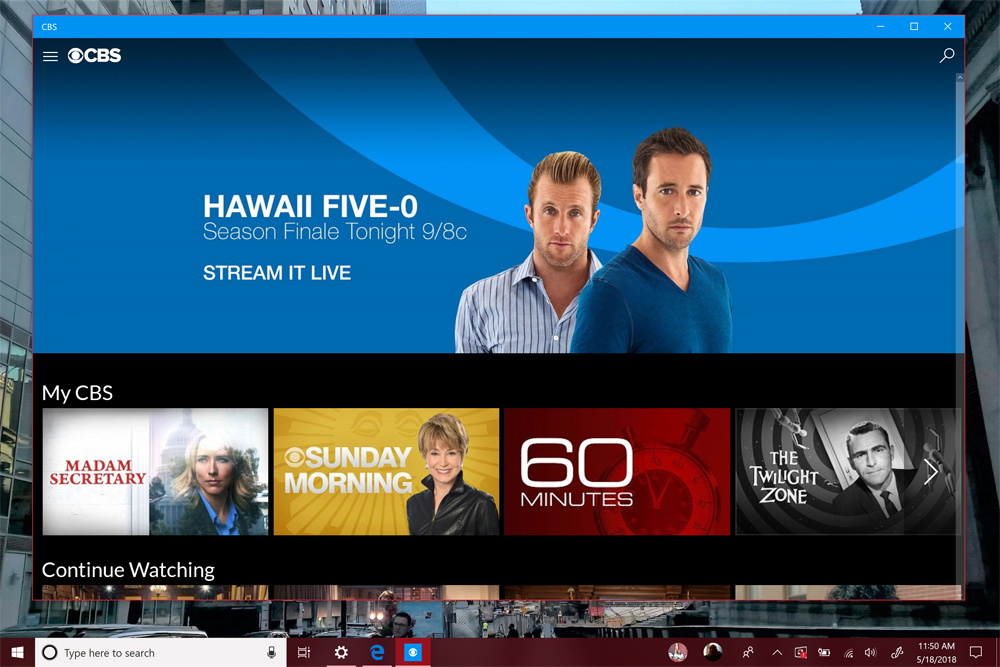 Oh, and before I forget, we need to discuss ads. CBS All Access costs $5.99 a month and includes advertisements. There's an ad before every show starts. Five other ads surface within an hour-long episode.
I didn't find CBS All Access' ads annoying enough to pay more money to watch the same stuff, and I don't think you'll want to do that either. That being said, that's something you can do. CBS All Access without ads costs $9.99 a month.
CBS All Access Review: The Verdict
Is CBS All Access Worth Buying?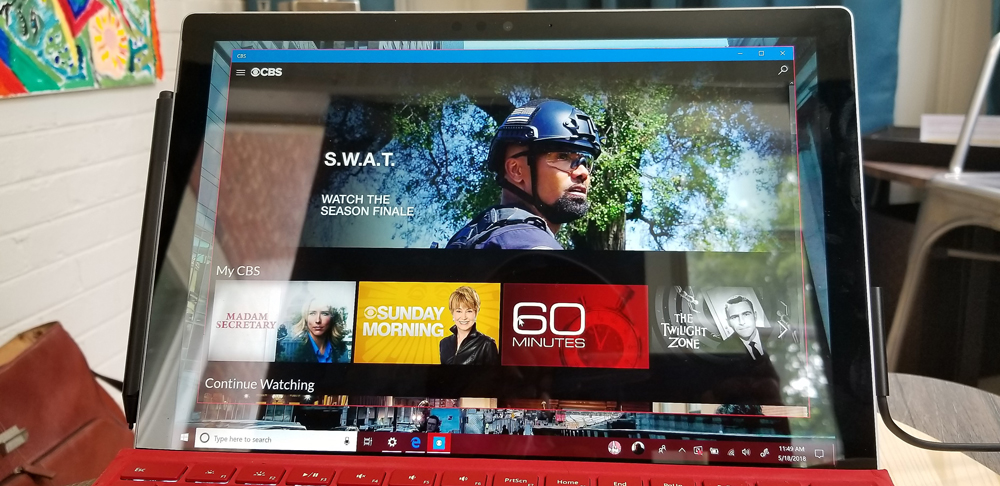 CBS All Access is worth buying if you spend a ton of time watching CBS shows. It makes seeing that segment on CBS Sunday Morning you missed easy. It's also a painless way to watch your local station when you aren't home. I don't plan on canceling anytime soon.
That being said, I'm a CBS fan in a way that most people aren't. Chances are you're subscribing just to watch Star Trek Discovery or The Good Fight. If that sounds like you, I'd wait until the entire season of an original has aired before subscribing.
All told, there are worse schemes — I mean video services — designed to separate you from your money. CBS All Access ain't half bad.
---
| CBS All Access Review: Is It Worth Buying?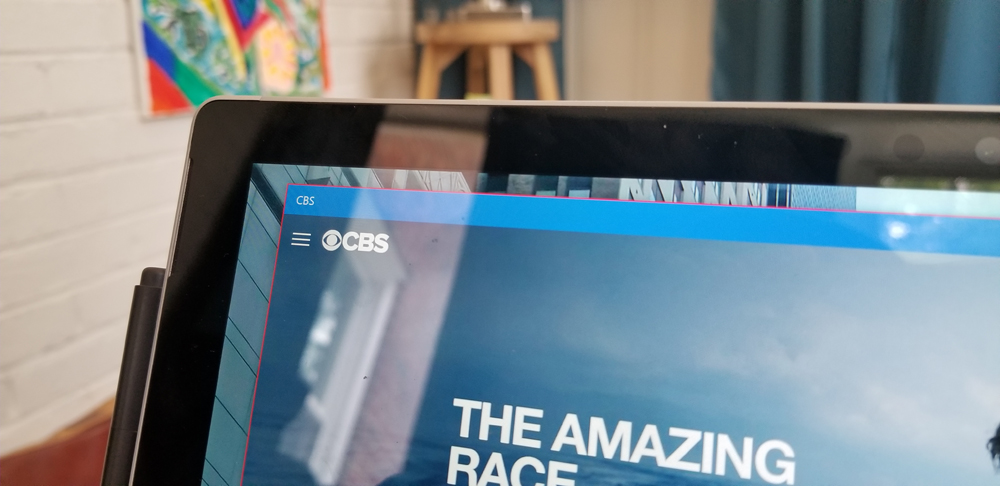 Despite all the hate it is getting, CBS All Access is an almost flawless example of making content people care about available in a modern, easy to use way. Are there some issues CBS will have to work out? Absolutely, but CBS lovers will love it. I certainly do.
Learn more about The en policy on affiliate links.