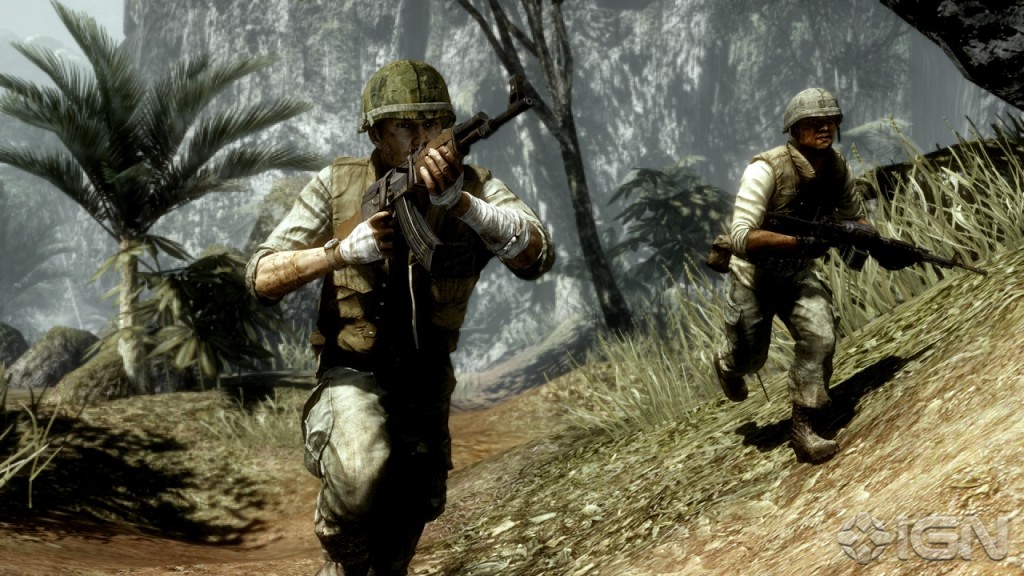 Do you have a thirst for for armed combat, chasing down dudes in hot rides and taking lives into your own hands? Microsoft has you covered with discounts of DLC for "Battlefield: Bad Company 2" DLC on Xbox, "Pocket God" for Xbox Live on Windows Phone, and "Need for Speed: Shift" on Games For Windows Live
Xbox Live Deal of the Week
Until September 14th , Xbox Live Gold users will get deep discounts on "Battlefield: Back Company 2" DLC including "Battlefield: Bad Company 2's "Onslaught Mode" for 200 Micorosoft Points, "Bad Company 2 Vietnam" for 600 Microsoft Points, "Bad Company 2 VIP" for 400 Microsoft Points, "Kit Short-cut Bundle Pack" for 600 Microsoft Points, the  "SPECACT Upgrade Bundle" for 240 Microsoft Points,  and the Bad Company 2 Vietnam Xbox Dashboard theme for 120 Microsoft Points.
You can also still save 33% off the sticker price of Rockstar's L.A. Noire Rockstar Pass.
Games for Windows Live Deal of the Week
You Games for Windows Live dudes can save big bucks this week as well with "Need for Speed SHIFT" going for a paltry $9.99. That's a completely modest sum considering the game just made it's debut back in February. Hurry though, this deal ends on September 13th.
Xbox Live on Windows Phone
Rounding out the savings this week is "Pocket God" for Xbox Live at Windows Phone. For $1.99  you can pick up some pretty well made and well received mobile fun. The promotional pricing ends next Wednesday, so you've still got plenty of time to snatch it up if you are into gaming on your Windows Phone.
The eagle eyed among you might have noticed that we've stopped pushing Deals of the Week individually. We'll still be posting weekly on all of the deals that you fine folks would be interested in but going forward we will be lumping all of them into one post for two reasons. For one, it doesn't spam our homepage and Twitter followers. Secondly, it allows us to be on the lookout for more than just deals. If you feel strongly that we should change it back tell us in the comments.