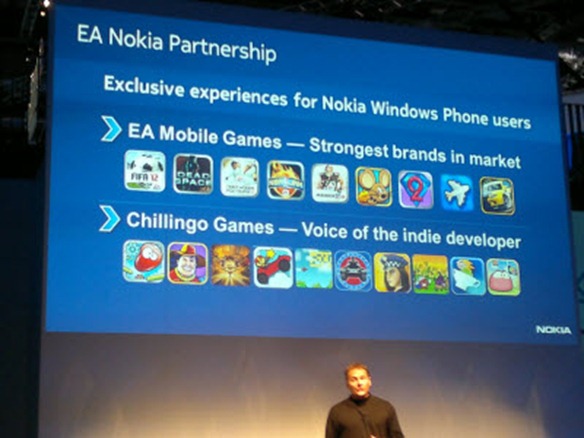 Early on we had high hopes for Windows Phone's Xbox LIVE integration, and while it hasn't quite turned out how we envisioned it quite yet, it still can be a first class mobile gaming ecosystem. If you ask us, Xbox LIVE on Windows Phone's biggest problem is lack of AAA mobile titles. Apparently the crackerjack team over at Nokia agrees, and are teaming up with Electronic Arts to bring ten of their best franchises to Windows Phone.
From Develop.Nokia.com

"This time, we'll be designing our games for an awe-inspiring experience on Windows Phone for Nokia, he said, noting that they plan to publish 10 games from EA as well as games from Chillingo, their indie publishing arm. There will also be seven games from the Hasbro line-up for Nokia users worldwide.  That's the best games for free plus exclusive content for Nokia users. It's a big win for Nokia's consumers worldwide," 
A big win? Most certainly. What will be interesting here is how this plays out with users of the other Windows Phone devices who won't be able to get these apps on day one. As for us, we're patiently holding out for a Nokia device on this side of the Atlantic.
Source Developer.Nokia.com via MyNokiaBlog via Clubdirthill