This month's Ask The En is dedicated to the small stuff. If you've ever wanted to know what happened to split-screen on Xbox One, keeping reading. In search of a way to watch NBA games on Xbox One? I've got you covered. There's more, but I can't reveal all in the introductory paragraph.
Please, if you have questions, send them to me on Twitter or post them on Facebook. For this edition, though, I thought it'd be fun to focus on small how-to and cries for help in rapid succession.
Let's get em.
Xbox
Q. I can't get Xbox apps to stay on the right side of my screen anymore. Why is that?
A. You're describing Snap, a feature that used to let Xbox users do two things at the same time. For example, you could game and watch TV. It was a feature so at the center of what made the Xbox One unique that Microsoft showcased it on the original console's packaging.
Microsoft killed Snap after the first major refresh of the Xbox's software. Unfortunately, there's no way to get it back.
Q. What games are you playing?
A. One game: The Division 2. Okay, two games. I'm also playing Cities Skylines on Windows 10. Sometimes you just feel like managing a metropolis.
Xbox Game Pass on Windows 10
Q. Is Xbox Game Pass worth buying if you only plan to play on Windows?
A. Sure, Xbox Game Pass is absolutely worth buying if you only play on Windows 10. Just be sure to check the Xbox Game Pass website to confirm the service has some PC games you actually want to play. Out of the 100+ titles available to Xbox Game Pass subscribers on Xbox One, only 19 are Xbox Play Anywhere titles on Windows PCs. These include Halo Wars 2, Crackdown 3, Gears of War 4, Sea of Thieves and Marvel Vs. Capcom: Infinite.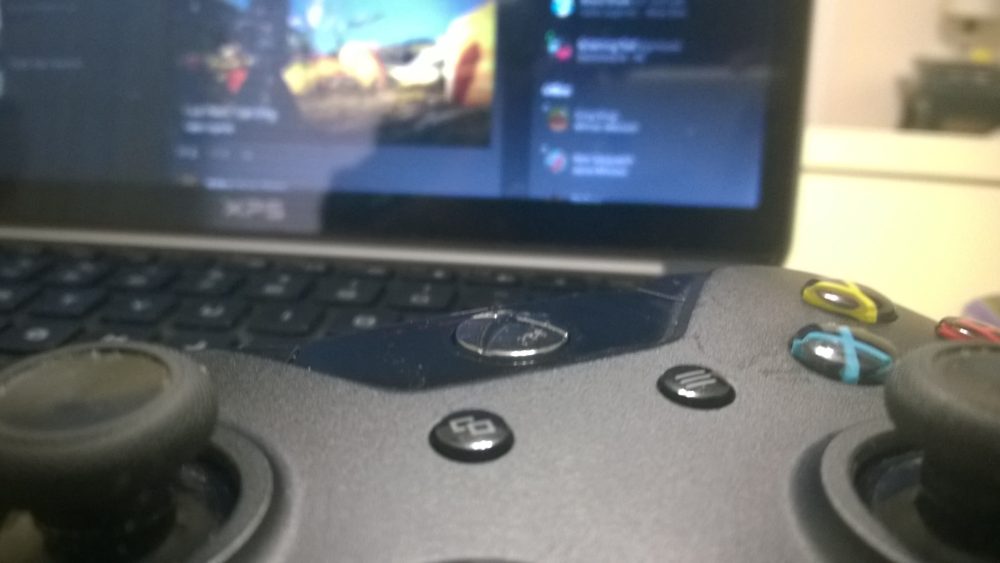 A Free Way to Watch the NBA Playoffs on Xbox One
Q. Can you watch the NBA Playoffs on Xbox One for free?
A. If there is a way to watch the NBA Playoffs on Xbox One for free, I haven't found it yet. There are a few reasonably priced ways to watch it though. I break them down in How to watch NBA Games on Xbox One.
Random
Q.Do you think T-Mobile Money is a good idea?
A. T-Mobile Money seems slightly sketch to me.
For those that don't know, T-Mobile Money is the American wireless carrier's latest attempt to expand beyond being a company that sells wireless plans and smartphones.
T-Mobile Money is FDIC insured, so you're guaranteed to get your money back if the bank should fail for some reason. Accounts aren't charged a monthly fee and earn 4 percent in annual interest.
The kicker is that to claim all these benefits, you have to have a "qualifying" service agreement on T-Mobile, though. So, this is really just a new way for T-Mobile to make you think twice before you switch carriers. It's that underlying motivation that keeps me from taking it seriously in its own right.
Q.Can the iPad Pro handle great games?
A. It all depends on your definition of great games.
If you like mobile games, the iPad Pro has those. I'm talking puzzles, platforming and endless racing games. I just picked up The Gardens Between from the iTunes App Store and I'm really enjoying it.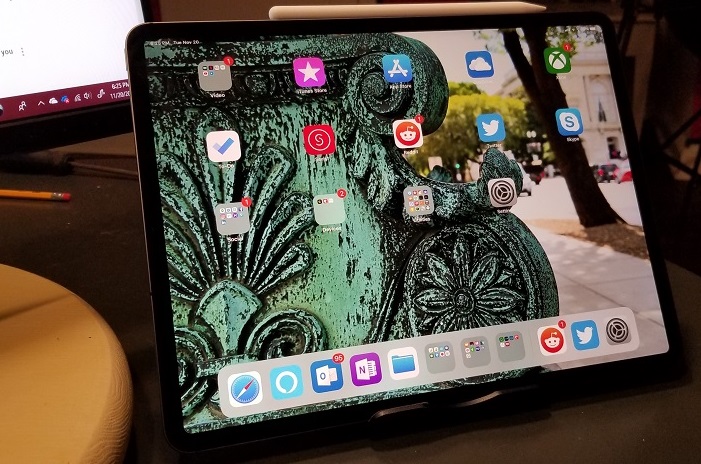 Let me be very, very clear: the iPad Pro is not a replacement for your Xbox One or PlayStation 4. That's true no matter how many times Apple executives stand on stage at press events and discuss how the tablet has "Xbox One-like power." All the raw power in the world hasn't coaxed developers into making anything close to the games you get on a console.
Q. Are you really out here only using a smart watch all day?
A. What I said in Quick Words: My New Phone, The Apple Watch wasn't me being thirsty for clicks, I really have stopped carrying a smartphone every day. I should say, I've been building to this transition for a while. I got an iPad Pro with LTE specifically because I had relied on phone tethering when I had a Surface Pro. Around the time I got the iPad I purposely began leaving my phone in my briefcase at work and home.
There is one major drawback: Someone at Ford decided to require six digits for Bluetooth pairing while someone at Apple decided to allow a maximum of four numbers. As such, I have to stream music in my car directly from the iPad.
Don't hesitate to hit me up on Twitter or Facebook with your questions in time to make the next edition of Ask The en.