I received so many questions about gaming plans, I decided to make it a regular feature. This is Stacks on Stacks, a new column about what I'm playing and plan to play.
Remember the shivering cold days of late November? Every once in a while, we'd stop to think about all the games that'd just made their début. We'd sit in our arm chairs, finishing another Xbox One game on our bucket lists and luxuriating in all the free time we were going to have to enjoy them over the holidays? Jokes on you folks. It's February and Spring 2017 games are just around the corner. It's time to kick this bad boy into high gear.
As I've done the last couple of seasons, it's time for the low down on what I'll be playing this spring. There's some shockers and some changes, mostly I think for the better.
Some quick things to note before I dive into the list. One of my goals for 2017 was to stop purchasing season passes and games editions with season passes. Doing so seems to set expectations that only led to heartbreak. Yes, I'm bitter about Watch Dogs 2 skins.
With the last list, a few of you noticed that I had no intention of playing any mobile games. That's true. I'm not a huge fan of mobile games in any form, though Pokémon GO came close to making a believer out of me.
Playing on PC & Xbox One: Halo Wars 2
My new policy against buying season passes doesn't apply to pre-ordering, which is a loophole I used to be mentally comfortable with pre-ordering science-fiction strategy game Halo Wars 2. It helps that there's a line-item in the budget for the site that covers Xbox Play Anywhere titles. For my freelancing gig, I do a lot of gaming PC testing these days. Can't test fresh PCs on Cities Skylines alone.
As Halo Wars 2 was my most anticipated Xbox exclusive last year, I'm glad that its release is almost here. I've never played the first game in the series. Blitz Mode didn't impress me during the beta, but I'm excited for the game's story. Atriox looks like he's got a problem, and Captain Cutter is about to run up and make him take a few seats.
Halo Wars 2 is out February 21st. Folks that buy the ultimate edition get it four days early. I see what you did there Microsoft folks. I still went with the basic version. I shall not be lured astray by your heaving bosom and fantasies of terrific add-on content.
Story looks better than Halo 5. There, I said it so that you don't have to.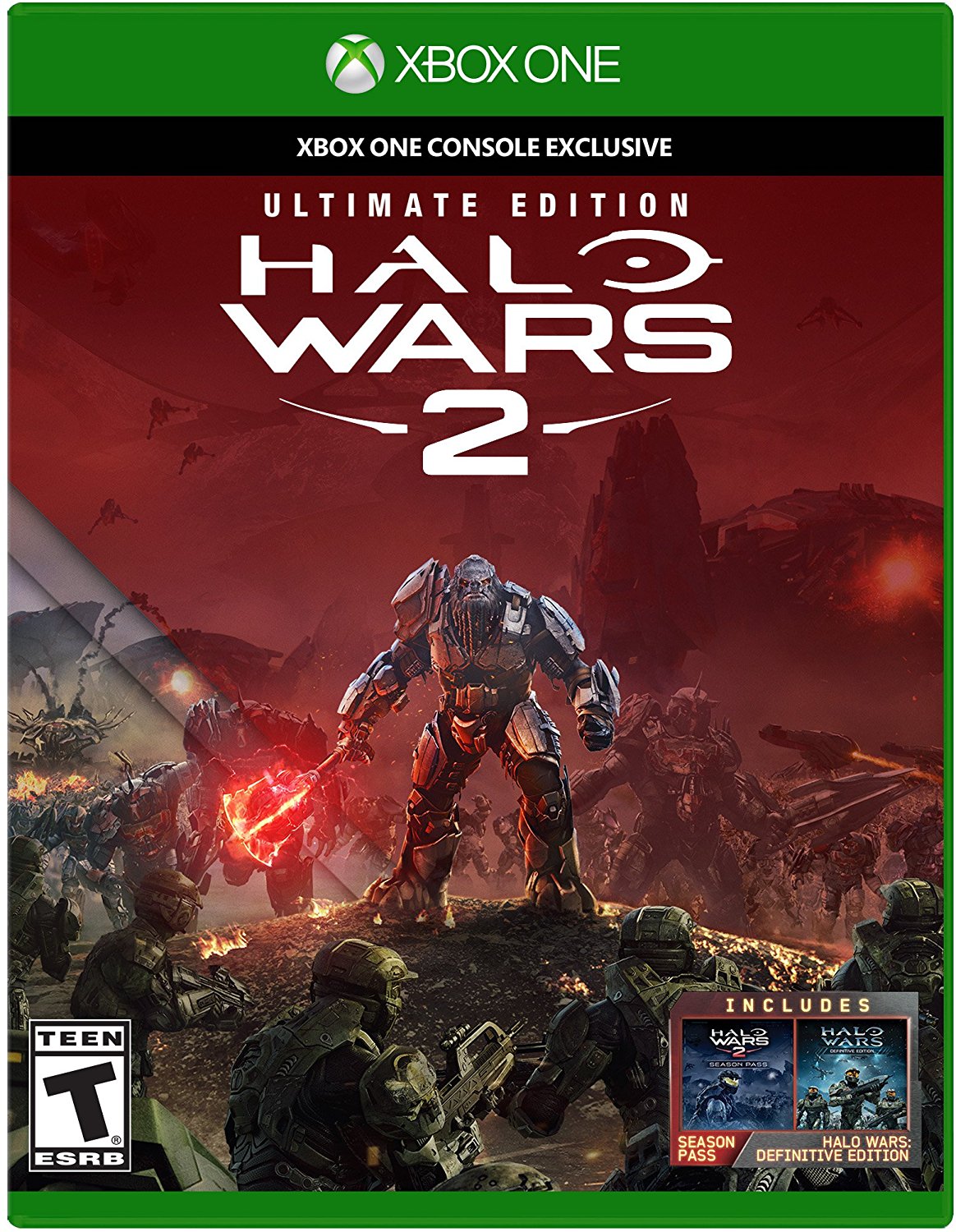 Surprise: Playing on Xbox One: Mass Effect Andromeda
Coming up in March is Mass Effect Andromeda. It's not a new series of games, but it's new to me. I'd never played any of Bioware's titles until Dragon Age Inquisition, which I rather enjoyed. Once I found out this is an RPG in space, I was sold.
It's good for me to jump in now, as this game acts as a standalone title. Of all the games I plan on adding to my collection this spring, Mass Effect Andromeda is the one I'm most excited about. I haven't pre-ordered yet.
Mass Effect Andromeda arrives on March 21st.
Playing on Xbox One: The Division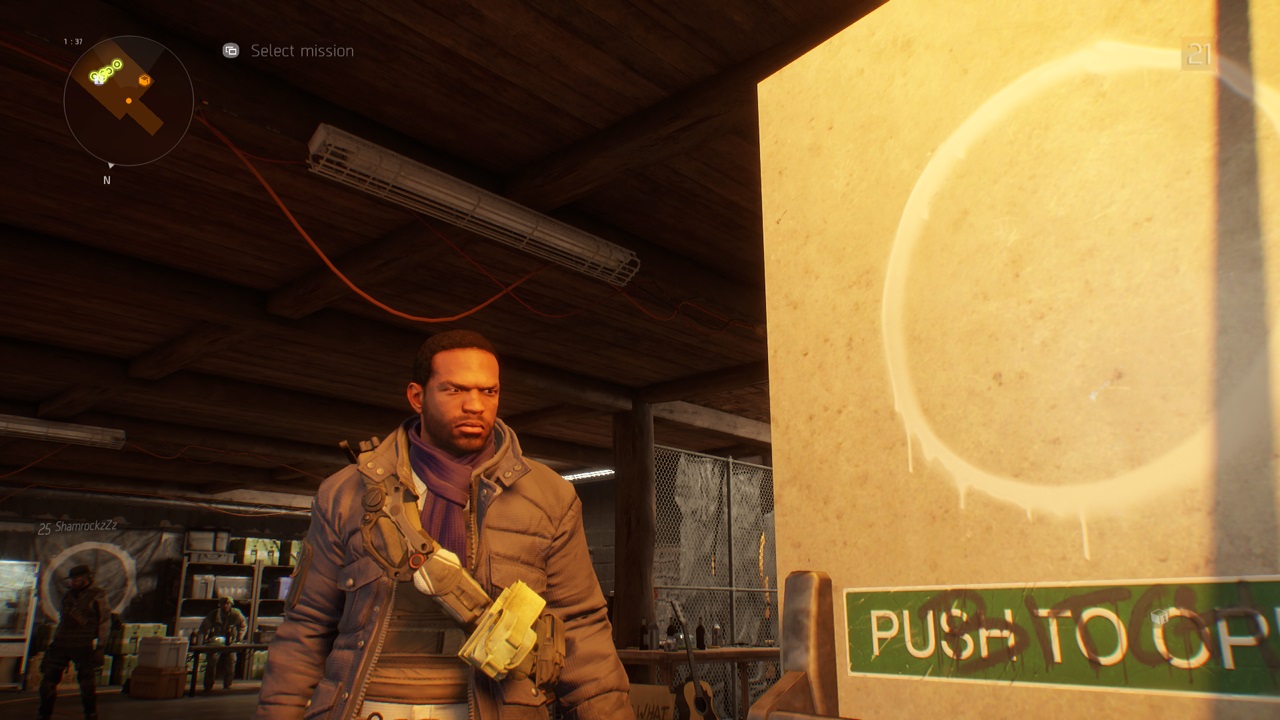 To fulfill my character building disaster needs, I'm keeping The Division in rotation. I play with a great group of guys. We've slowly gotten into a rhythm these last six months or so. The Last Stand DLC will keep me around, and I'm hoping that Ubisoft has plans for another season of new content.
Surprise: Nintendo Switch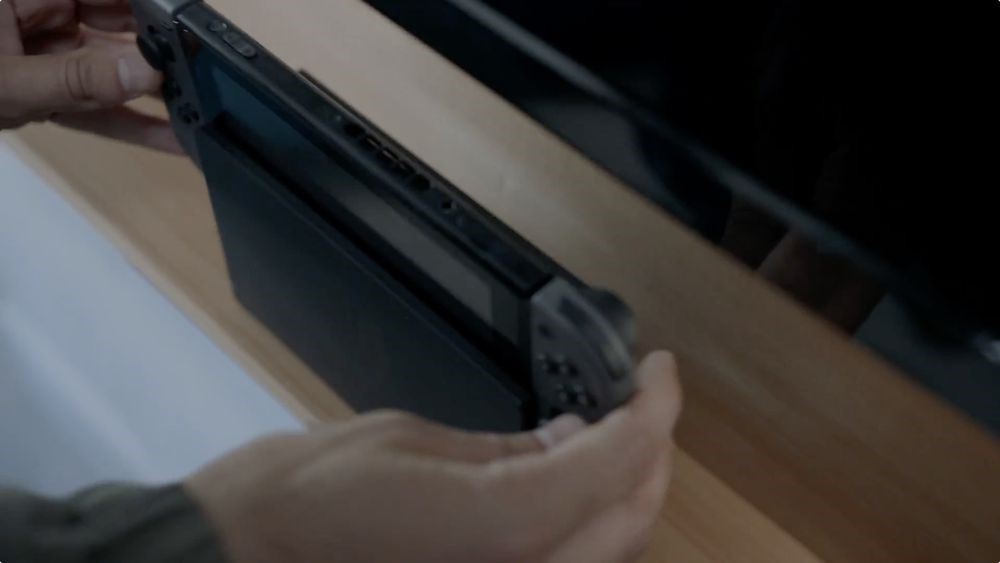 I've already placed my Nintendo Switch pre-order and I absolutely intend to keep it. The Nintendo Switch is exciting and new. Also, I haven't owned a Nintendo console since the GameCube. Even then, all I had was Spy Hunter, Harry Potter Quidditch World Cup, Metroid Prime and 007 Nightfire. 
My Nintendo Switch launch game of choice will raise some eyebrows. It's Skylanders: Imaginators. There's a joke here about buying a video game console just to play something that I could play already. It is what it is. Though interested in the console, I'm gun-shy on Legend of Zelda: Breath of the Wild. As for after launch, Splatoon 2, Super Mario Odyssey seem very interesting. More on my post Nintendo Switch launch plans in the next Stacks on Stacks.
Dropped: For Honor and Ghost Recon Wildlands
I didn't expect to be buying a Nintendo Switch or Mass Effect Andromeda. The money to purchase them had to come from somewhere, and that meant dropping a few titles that I was moderately excited for. For Honor comes out around the same time as Halo Wars 2, February 14th. As I'll be traveling for a few weeks after, it makes sense to leave it for the summer instead of release week. In between all of this gaming, I want to read more books. I still think that For Honor looks really cool. A hack and slash multiplayer game with good graphics is going to please a lot of people.
It makes sense to hold off on Ghost Recon Wildlands too. I'm still heavily invested in The Division. What's more, Mass Effect Andromeda comes out soon after Wildlands does, and I need time to get to Watch Dogs 2's DLC at some point. I know that my focus is going to be on Andromeda. I don't do back logs, if I don't have time to play something, I won't buy it.
So that's what I've got planned for February and March. Because of travel, these will last me through April and May anyway. If anything changes, I'll let you guys know.