---
In the four months that I've been an Apple Music subscriber, I've come to two conclusions that I think anyone in search of a proper Apple Music review will appreciate.
The first conclusion is rather self-serving: Music is a social experience and music services are best when they design their features with that in mind. Dissing music services for not taking music discovery and sharing is the right thing to do.
And that second conclusion? Apple Music is the best music service I've used yet precisely because it focuses on music discovery and sharing.
What is Apple Music? – Apple Music review
What is Apple Music?
Apple Music is a subscription service from the same folks that make the iPhone, iPad, Mac, Windows PC, and Apple Watch. Paying $9.99 a month gets you access to a library of 60 million songs and music videos, according to Apple. A $14.99 a month family plan grants access to a group of three other people you like.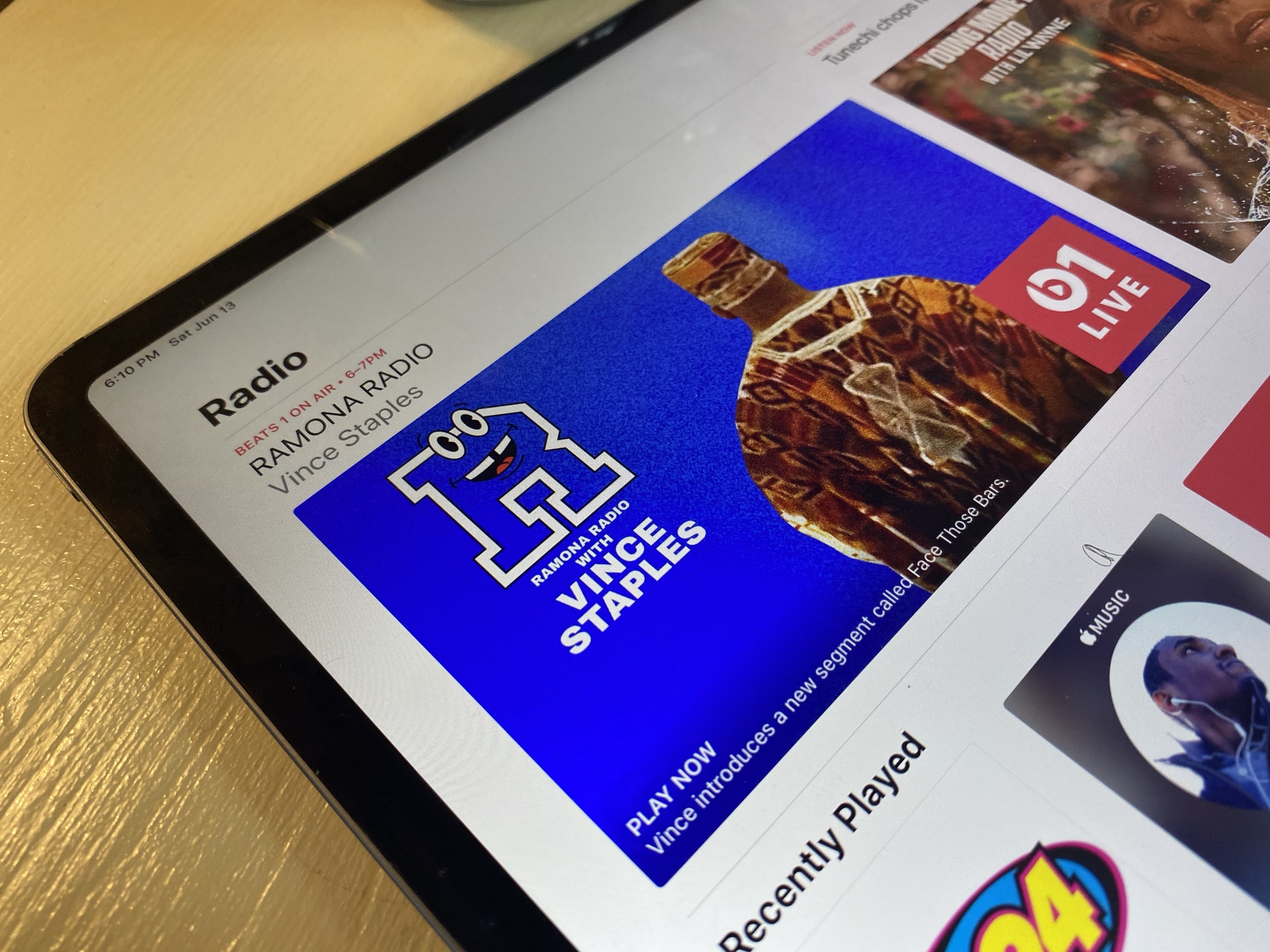 You don't own this music. When you stop paying for Apple Music, it disappears from your phone, tablet or watch. However, you can store this music on your devices and listen when your internet isn't working or your smartphone has entered a wireless dead zone. You know, like when you are thirty minutes outside the city limits on a Saturday morning on the way to your grandmother's house in the country. Not that I'm speaking from personal experience or anything.
Apple Music Features – Apple Music review
Apple Music Features
What sets Apple Music apart from Spotify is its commitment to letting you discover music the way you want.
There's not a trick Apple isn't using to boost your chances of finding the song makes your summer. They all combine to make discovering new music easier than on other services. Just browsing its catalog for an old song to add to my collection, I found out D'Angelo had a new album out that I knew nothing about. For You is a part of the Apple Music app that surfaces music your friends are listening to and automatically updates with new mixes, albums, artists and playlists you might like based on your listening history. The more songs you tell the service you like or don't like, the more accurate For You is. An updated Browse section lets you easily move between new playlists, new albums and explore by your mode and genre. If you're after what's popular with all the cool people you don't know, the Top Charts are what you want to look through. I did and found a few more songs I liked.
For You, Top Charts and following friends are all great ways to find new songs; but none are better than Beats 1.
Beats 1 broadcasts live from studios in London, Los Angeles, and New York live everyday. During the week, its focus is on hours-long shows with DJs. Sometimes these DJs are simply adding context for top songs streaming on the service. Sometimes they're interviewing artists and producers about their latest projects. During the weekend, Beats 1 is dominated by DJs whose name's you might recognize. Lil Wayne and DJ Khalid have shows. Elton John's Rocket Hour and Time Crises with Ezra Koenig are solid listens if you'd like to know what they're listening to and what they think of popular music. Anderson Paak, and Pharrell also have their own shows on the station.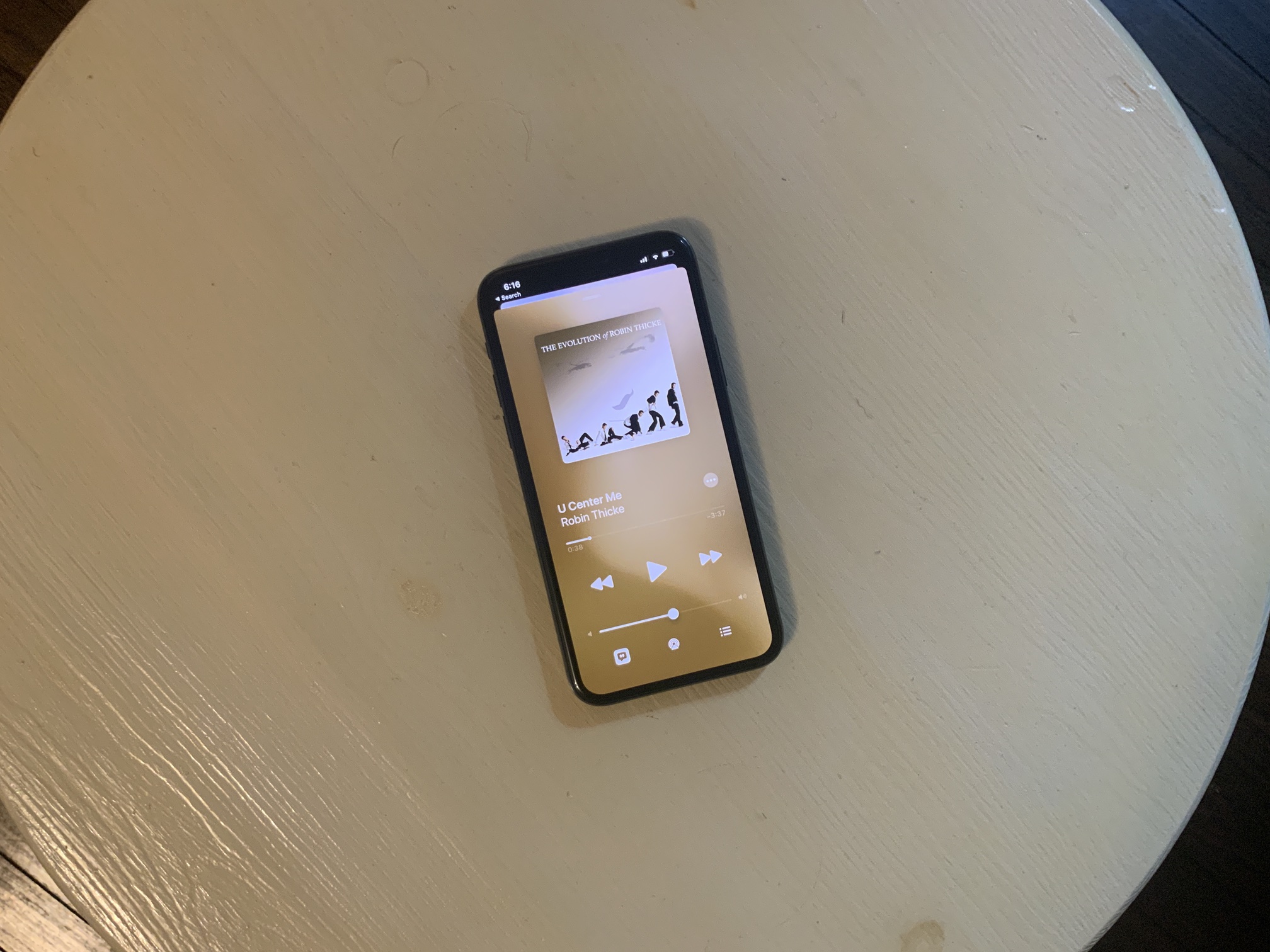 Hear a song you like on Beats 1? Ttap a button to add it to your collection. If you miss an episode of Rocket Hour, you can replay it like its a podcast. And these archived versions of shows still tell you what song you're listening to in real-time.
Forgive me, but in an era dominated by garbage playlists that repeat on live radio and playlists curated by artificial intelligence that provides no cultural context on the music you're about to listen to, Beats 1 is legit. It's an interesting example of mixing what's great about the internet and technology age with what made a classic medium — in this case, classic radio — so great in the first place. And, because of time-synced lyrics, I know exactly what I've just heard in a song instead of spending years not getting a punchline.
Apple Music's second best feature is the way it handles the music you already own: iTunes Match. iTunes Match scans your library and makes copies of those songs in Apple's streaming library available to all your devices. If the song isn't available, the service uploads the original to iCloud. It's very handy if you're tired of syncing your collection across devices with cables like the year is 2009. Meanwhile Spotify is busy hiding the tracks people own within its many menus. Yeah Spotify, it's been two years and I'm still salty about that.
Crafting a solid music library was one of the most frustrating thing about subscription music services when I started using them in 2006. In those early days libraries were tiny, and I'd encounter a song or an entire album once a week that I simply couldn't stream because the service didn't offer it.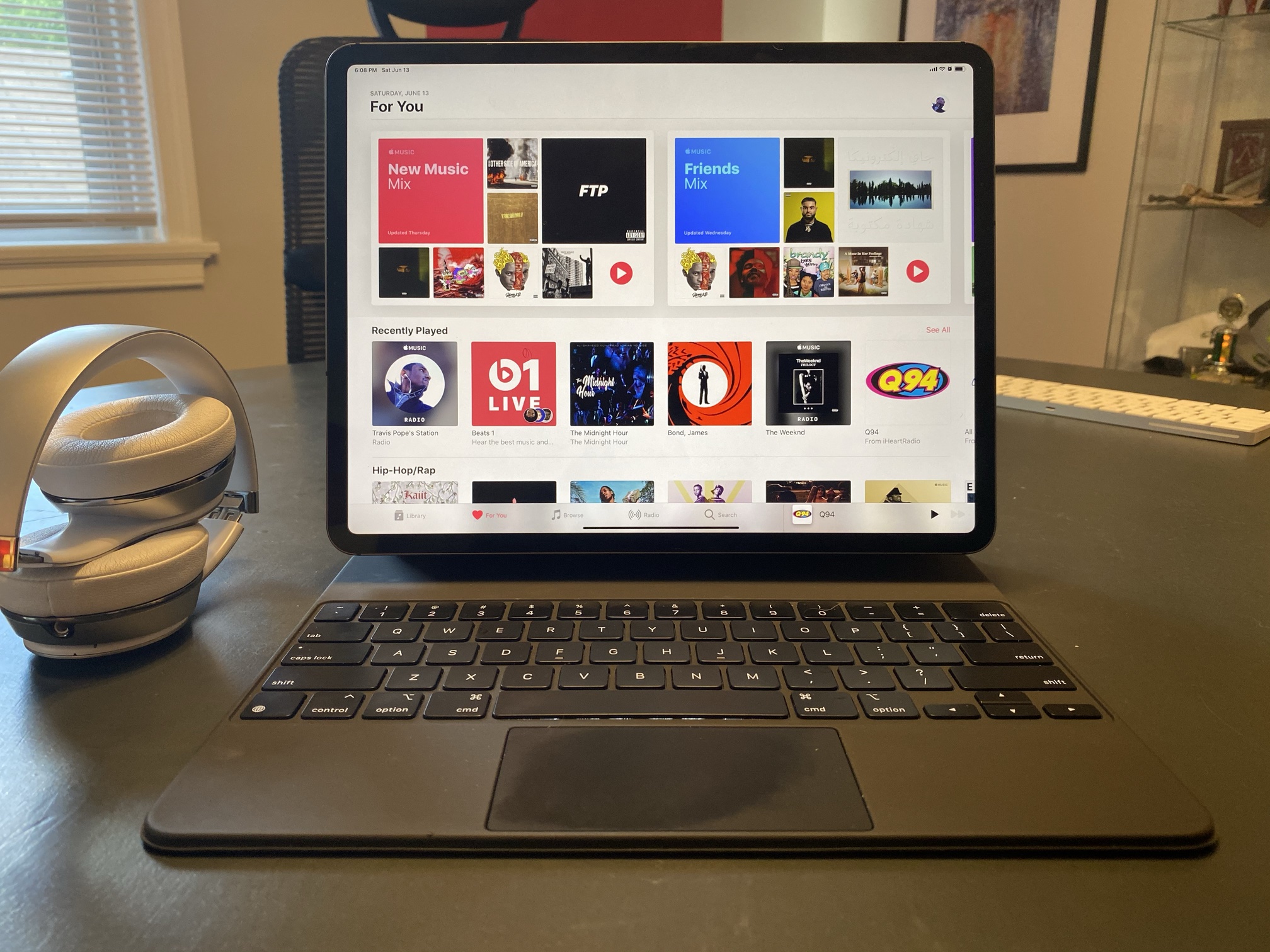 Apple says that there are 60 million songs available to stream in Apple Music I believe them. It is rare for me to search a song and not have Apple Music let me playlist. Every once in awhile there's a mix played during Beats 1's Soulection Radiothat I can't find, but host Joe Kay is usually bragging about how obscure what he's spinning is. Please note that your tastes skew your experience. I listen to a lot of mainstream music. You may not. My suggestion is to try out a free trial.
Because I know someone will read this and throw a fit about how only through buying music can you be sure you get the "highest quality sound", let me make something plain: Songs streamed from Apple Music sound crisp and clear. A switch inside the app's settings let you choose whether you prioritize streaming audio quality or preserving your data. Also, we're not all audiophiles. Thus ends my TED Talk.
Apple Music Apps – Apple Music review
Apple Music on iPad, iPhone, and Apple Music on Alexa
One misconception with any service Apple makes is that you need an Apple device to enjoy it. That is true of Apple News+, Apple Arcade, and Apple TV. But you can listen to Apple Music on just about anything.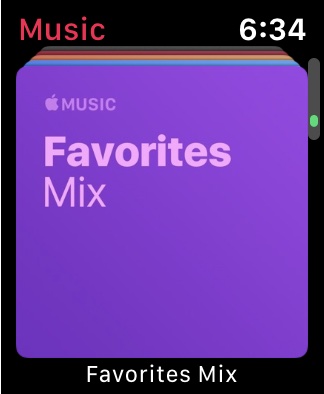 Do you like smart speakers? Amazon Echo owners can ask Alexa to play albums, artists, songs, their playlists and Beats 1 from their speakers. What about smartphones? Apple Music on Android lets you stream and download your library and it works well with Android Auto. There's very little you can do on the iPhone & iPad app that you can't also do on the Android version. I checked. Even my Samsung Frame TV has an Apple Music app. Equally of note: Xbox and PlayStation to have Apple Music apps.
"Alexa, play Beats 1 on Apple Music."
The only Apple Music experience that Apple doesn't get credit for is the digital dumpster fire that iTunes on Windows. It's confusing to use and slower than a Honda Fit on a steep hill on the way to grandma's house. (Again, not that I'm speaking from personal experience about the car.)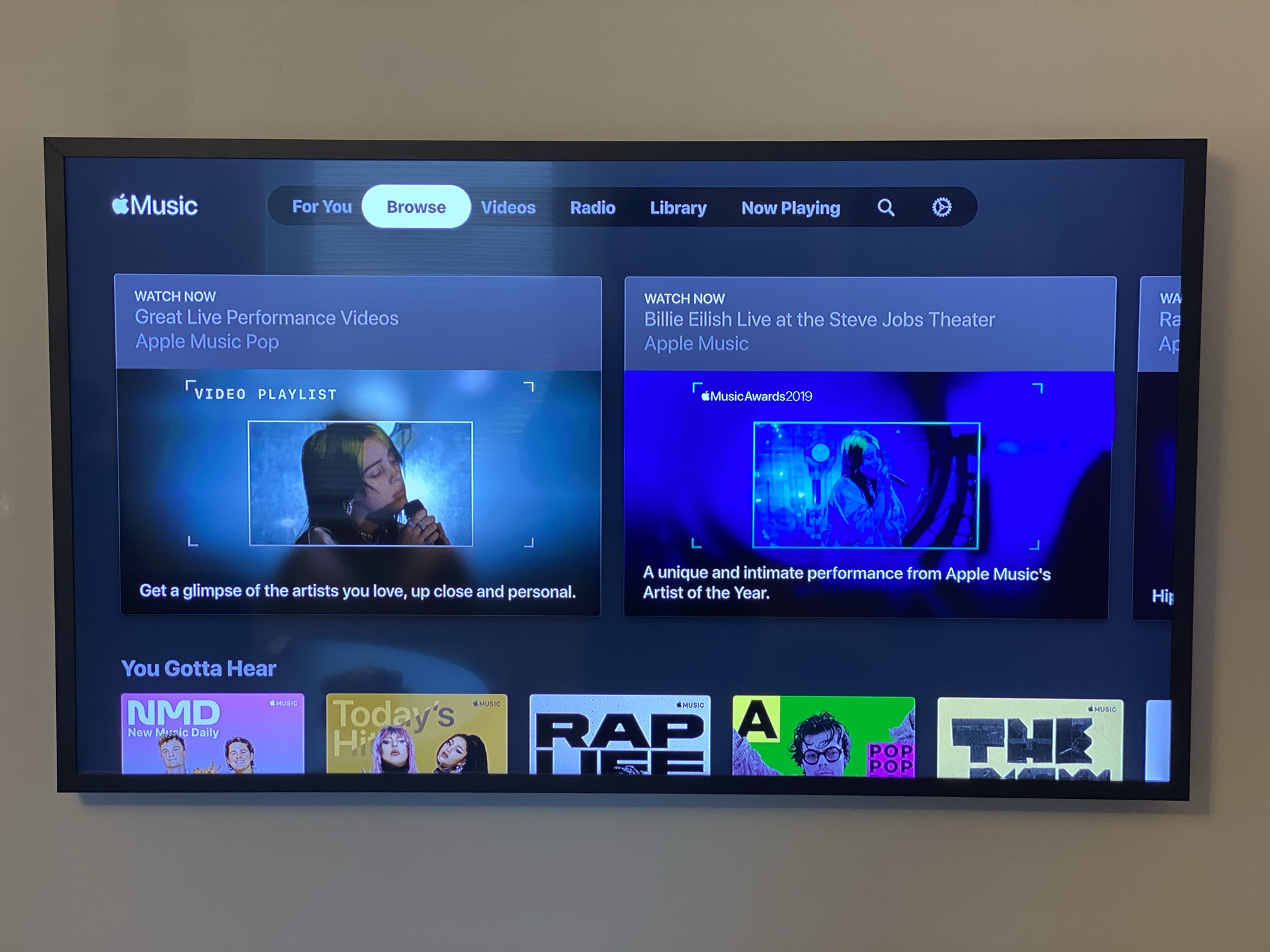 Across all the apps, there are missing features I'd like to see added to the streaming service and app. In an odd twist of fate, iTunes on Windows is the only Apple Music experience that allows crossfade. Give us crossfade on all platforms. I'd like to see people's top played artists and songs on their Apple Music profile. Also, it'd be great if I could start listening to a song on one device. Spotify does this excellently across all its apps. Finally, why I can't start streaming an archived Beats 1 show and pick up were I left off?
The Verdict – Apple Music review
The Verdict on Apple Music
Apple Music is, in my opinion, the best streaming music service you can get. No other service offers this many ways to discover new music. Whether it's through listening to Beats 1, streaming a playlist that seems interesting, or looking at what your Facebook friend's are streaming, the service nails music discovery.
At the same time, Apple Music is also respectful of the music you already own in a way that Spotify is not. It doesn't dump your tracks in to a long list to distract you with the latest stuff and keep you paying dues. Instead, it scans what you own and makes it available alongside every song you add to your library from your subscription.
Pay the $9.99 for Apple Music, my friends. I don't think you will regret it.
---
| Apple Music review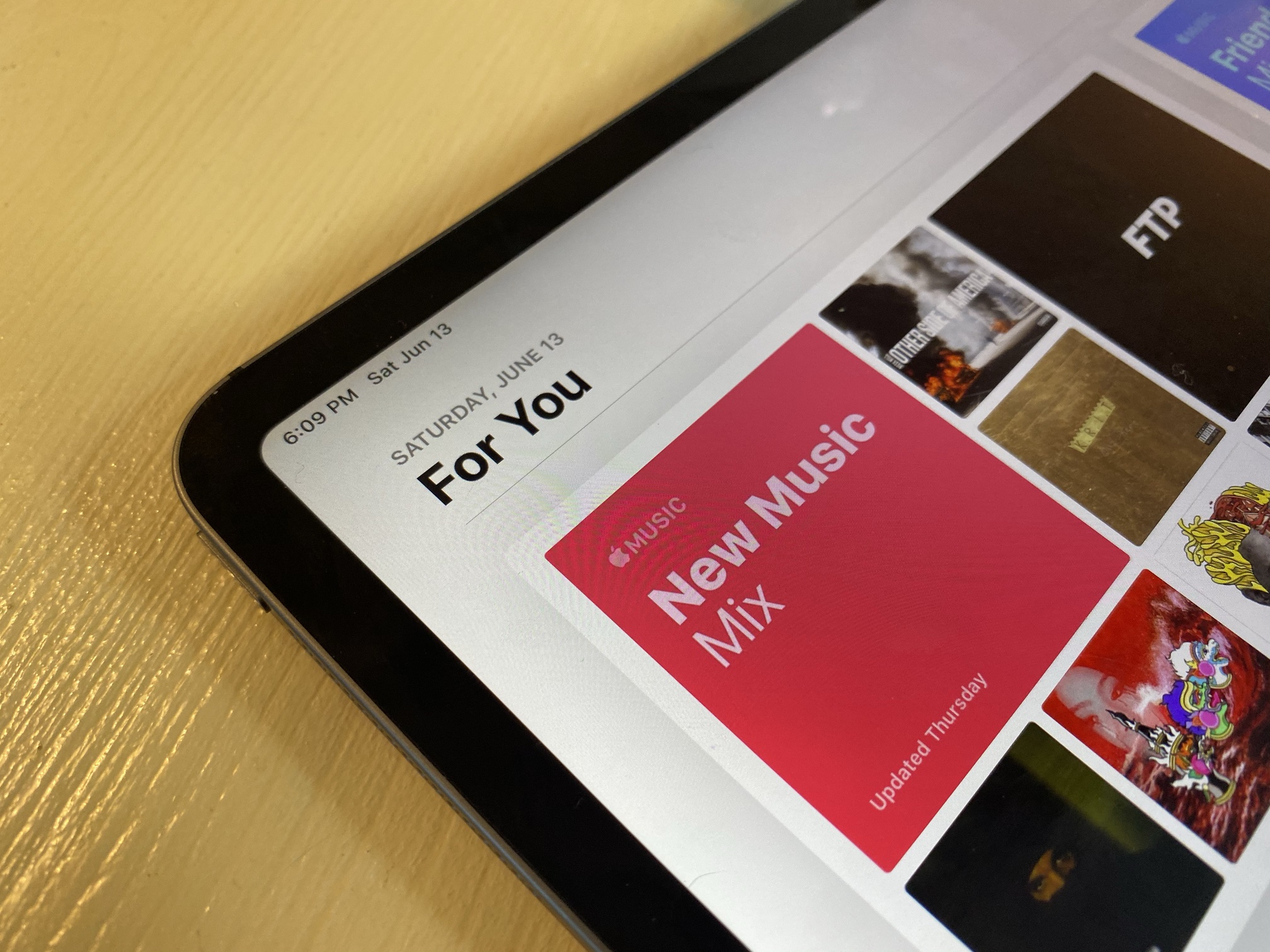 Apple Music has a huge catalog, a unique way to discover new music in addition to curated playlists in the form of Beats 1, and is available almost anywhere you'd like to stream music. Apple Music is a legitimate alternative to Spotify.
8
Learn more about The en policy on affiliate links.