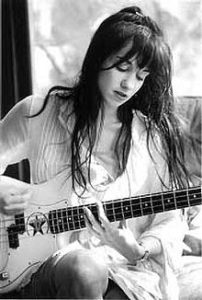 *SIGH* We all catch ourselves wishing for our younger days on occasion. I recently had this happen when I heard a Pearl Jam song on the "Classic Rock" station…then it sunk in…its been 16 years since I left High School.
So I decided to take us back to the 90s, when the music was great, gas was cheap (.94 cents) and the Presidents f**ked interns instead of the taxpayer.
One thing that occurred to me is how many people in this cast are no longer with us…mostly for the same reasons. Its never the shitty manufactured pop idols that eat it in a plane crash or choke on vomit while sleeping is it?

WHAT THIS IS: A eclectic mix of some of my HS memory inducing songs…those of you who were there with me at WHS, may remember specifics, I did while putting it together.
WHAT IT IS NOT: A collection of top 40 hits. There is no MC Hammer, Madonna, Counting Crows, Roxette, Alanis Morrisette or Celine Dion.
So for your listening pleasure, and as always full of pop culture nuggets, I give you:
90s (click to save)
Then tell me if it reminds YOU of anything…
RELIANT6 OUT!!!!!!!!!!!