The Leaves have fallen, and it always feels like it is always dark. Folks, it's time for another Ask The en. In this edition, I answer questions about my favorite Android launcher, how Xbox got its name and more.
I say this a lot in introductions to this column, but it's always true: please don't hesitate to send in your entertainment and technology questions. I'll take any questions and comments you have, including thoughts on my new-found ability to switch between iPhone, Android and Windows without feeling like I've betrayed my friends and set my reputation on fire. (Seriously, you have no idea how heavy social guilt factors into what people use on the day.
Leave your Ask The en questions on our Facebook page or Twitter profile. I'll answer them in December's edition of the column. You have my word.
Now let's make it hot. It's cold outside.
Xbox
Q. Why is Xbox Called Xbox?
I know this question started out as a joke. But I happened to have read, Xbox: The Making of a Badass Gaming Machine a few years back. You know, as you do when you're young, have no children and generally like reading about anything and everything you can get your hands on.
My understanding is that the Xbox is called the Xbox because it owes its existence to DirectX, a technology that Microsoft wanted to get in the hands of developers and gamers. Originally, the company wanted to partner with a PC or console maker and just supply the software and underlying technologies, like DirectX. The team got laughed out of those meeting rooms, and so the project became the original Xbox.
Q. What's the best gift for an Xbox lover?
Unofficially, "All gift cards, all season long" is my motto. It saves you from getting someone a gift they didn't really like but were too nice to not accept.
Officially, I don't know a single Xbox gamer that wouldn't appreciate getting some Microsoft Store credit. It's versatile, as the store offers games, consoles, controllers, movies and television shows. Of course, you may feel a little iffy about giving someone a gift you don't have to think about. If that sounds like you, I say pick them up a $59.99 Xbox Controller at Amazon (Buying with these links helps support the site.) Xbox Controllers are like Glade plugins and bagged coffee. They're always in need.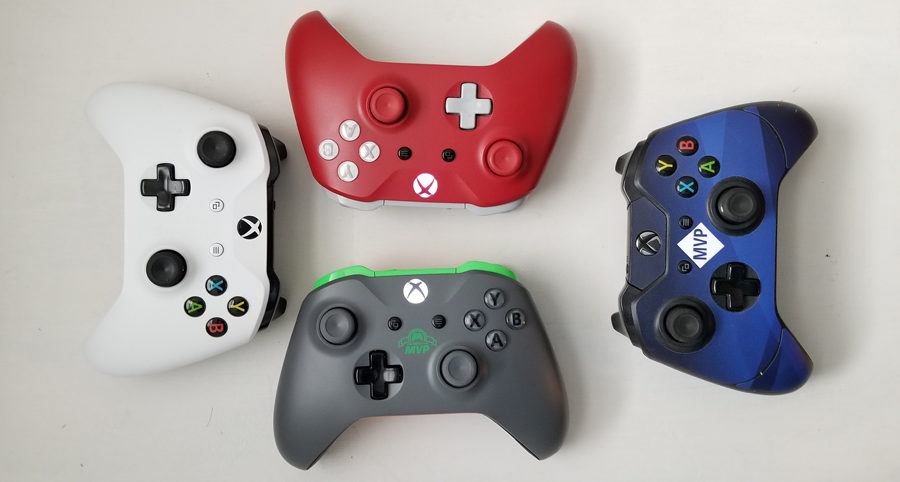 Android
Q. Which launcher do you use on Android?
I use the Microsoft Launcher on Android, despite it not having Live Tiles. I like its integrated Bing search, crisp look, and message sharing with the Your Phone app on Windows. An update this week added support for syncing Sticky Notes and Tasks between Windows too, which is certified legit.
iPad Pro
Q. I can't believe you purchased an iPad Pro when you've been all about Surface all these years. Why'd you spend $1K on a replacement for a device you liked a lot and couldn't stop talking about.
First, clearly, I gotta mix up the topic rotation around here a little bit. Messaged received, kind reader. Second, I think you've got a legit beef because I've been struggling with this decision a lot.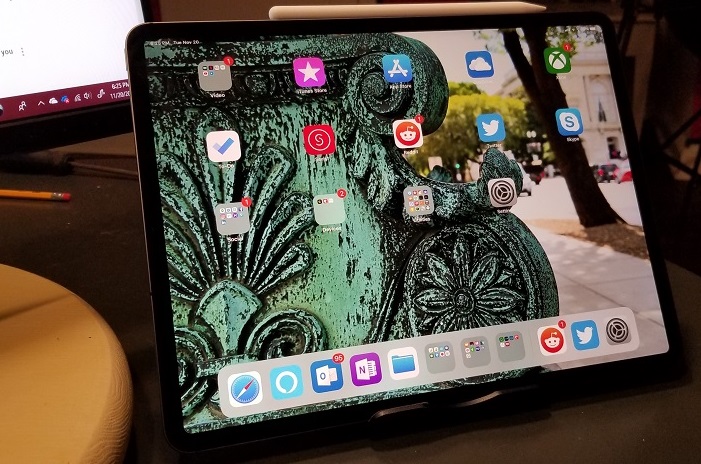 I don't like my Surface Pro from last year any less than I did when I wrote that Surface Pro 2017 review. The battery life isn't as good as it was in those first few months, but I expected that. The Surface Type Cover, Surface Dial, and Surface Pen are the best accessories in the game right now.
My love for Windows has waned, though. From the outside looking in, it appears to me that the Windows Team can't get itself together. Please allow me to list my grievances.
The Windows Shell continues to be a mash-up of user interfaces four years in. Now Microsoft is in the middle of yet another design language overhaul. Some apps didn't even completely get on-board with the last overhaul.
Movies & TV and Groove, two apps that were showcases for Windows and worked well, have basically sat abandoned this last year. Movies won't even let you pin things to the Start Screen anymore, and Groove has a giant advertisement for Spotify in it.
No previous plan or new plan to fill the Microsoft Store with great apps has worked, and I'm including the web app plan that the company announced last year because months after it said it would eventually switch to searching the web for suitable apps to add to the store itself, it hasn't done so.
Obvious UI issues: TaskView stuttering on the beefiest of PCs. It's almost 2019, and the Action Center still flashes on the left side of my screen before moving to the right. Changing screen orientation results on the worse transition we've experienced this side of the 2016 election.
Cortana, in terms of usability and new features, is a train wreck from which Microsoft's efforts in assistants will never recover from. They blew it, and I suspect they already know that. That's why the Alexa Skills for Skype and Xbox are such a big deal.
OneDrive's implementation regressed with Windows 10 and never recovered. The existing app feels like more of a hack than meaningful integration.
Microsoft released Xbox on Windows and has sat on it ever since. There are a few new games every few months that support Xbox Play Anywhere, but that's it. The app itself is in pretty bad shape on all platforms.
And those are just the complaints I've got stewing in my head these last five minutes. Let me be very clear, the Surface Team, OneNote and Microsoft Edge teams are delivering the goods. They're all being let down by the Windows Experience folks.
So I'm giving the 12.9-inch iPad Pro a try. I did the same thing with the iPad Pro in 2017 but concluded my freelancing workflow made publishing content with it a nightmare. The only place I'm publishing content this year is The en, and I can't dictate my own workflow around here.
I don't think I'll publish a review of the iPad Pro this year unless you guys are really looking for one. I might write a few pieces about the tablet and my experiences with it and iOS, though.
Backstage
Q. When is Saturday Night @ the Movies going to get some better movie selections?
I'll fully cop to not realizing just how stuck in a rut the serious was until I sat down to write the Fantastic Beasts: Crimes of Grindelwald review and realized they'd all been fantasy or comic book movies for the last year or so.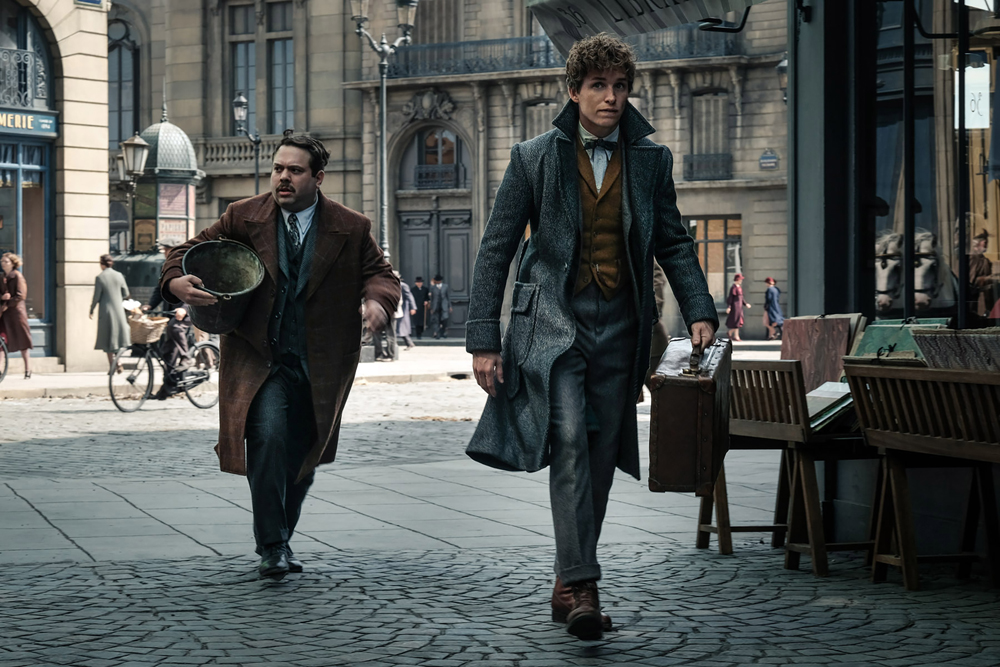 In my defense, I try to review whatever movies I think people will want to read about it. It just so happens that all the movies driving traffic on the web have been in those two genres lately. As the saying goes, am I failing or are you failing me? It's a little bit of both.
Thanks for your questions, and don't forget to send me anymore you have. I'll take Xbox, PlayStation, iPad, Windows — literally anything that's not a critique of my nose size — for December's edition of Ask The en.